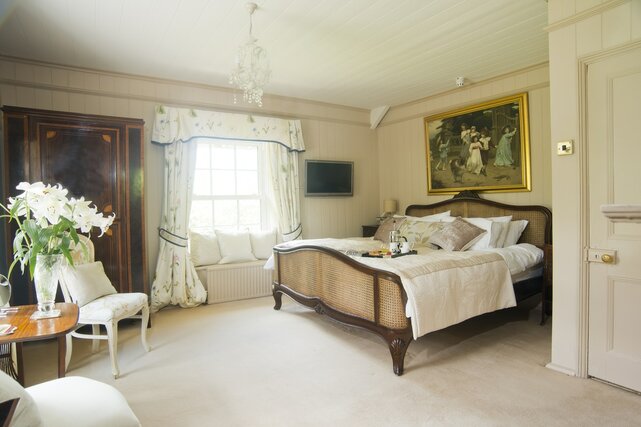 .
Probably the most remote, comfortable, and romantic luxury boutique Bed and Breakfast in Southern England, with a hot tub! Elegant, stylish, sumptuous and indulgent.
With some of the best dining that central Dartmoor has to offer a walk away, and only 20 minutes from the main A38, linking Exeter with Plymouth.
Recently featured in
'The Guardian'
.
​Set in seven acres of its own glorious wilderness, Wydemeet's back garden is all Dartmoor – footpaths stretching in every direction from our garden gate. And not a road in sight!
We offer the ultimate central base for walkers; a quiet, peaceful sanctuary for the exhausted; a 'won't disturb anyone' destination for noisy parties; and the perfect haven for would-be chefs after the rigours of Ashburton's famous Cookery School.
Located at the end of a dead end lane, wild Dartmoor ponies neighing over our wall, salmon and trout fishing 100 yards away – Wydemeet couldn't be more rural!
---
So beautiful, so hidden, so wild, so silent, so unspoiled, so magical.
Of all Dartmoor, even the locals choose our spot to celebrate their important occasions!
Wydemeet, Central Dartmoor, Hexworthy, Yelverton, Devon, PL20 6SF